Templates
In order to make the turn templates for the game you need the following materials:
A full size print of the template file – this can be as a large format print or as a tiled print where you glue together the tiles to one big sheet with the full print on.
A big (minimum 65cm x 40cm) sheet of 1mm clear polyester or PVC. Most model hobby stores have these.
A strong pair of scissors or cutter of sorts to cut the polyester sheets.
Two thin permanent marker. A red and a black one.
Transparent tape
How to:
Place the polycarbonate sheet on to of the printed template; fix the sheet to the template with tape.
Draw along all the lines and transfer the numbers with a thin permanent marker.
Cut the templates with the cutter.
Add a strip of transparent tape on the flexible rulers, on the firing rulers, covering the numbers and distance notches with the tape thus protecting it from wear as you use them.
Luxury version:
Have a print shop print the template file on clear adhesive film - It is not that expensive. Apply the film to the polyester sheet. Cut the templates.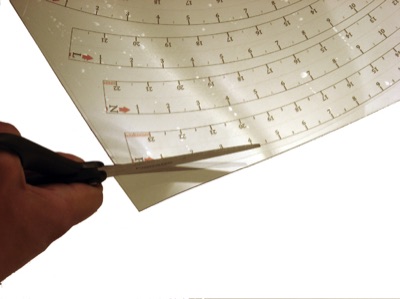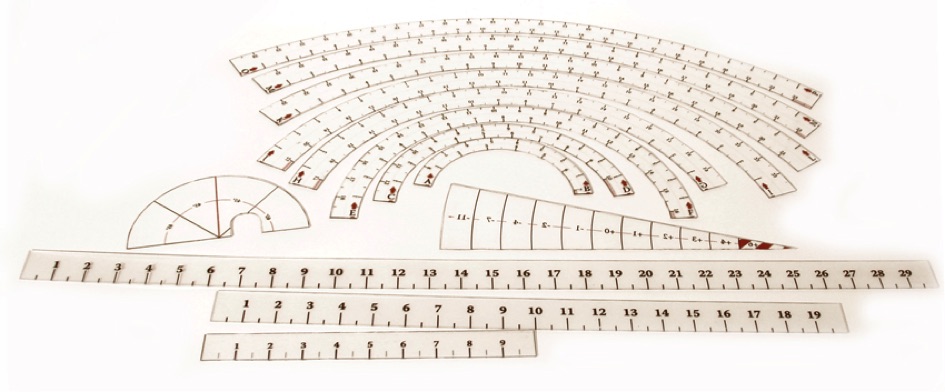 Templates on clear film, applied on PVC sheet.
A full set of ICOG templates.
Cut the Templates with a ordinaire scissor.

IN CLOUDS OF GLORY
A three dimensionel miniature air war game