Airplanes in 1:350 scale is needed for the Game.
Either build them yourself in balsa wood and cardboard.
Or buy them pre made from Shapeways.com
How to make all the stuff.
To play a game of ICOG you will need some things besides the rules and tables found here on the site.
Most of it you will have to make yourself, but dont worry its not that hard.
Below is eight links that will tell you how to make the things you need.

When moving the airplanes around during play, a set of templates is used. These are cut from a clear sheet of plastic.

Terrain boards
The game is best played on Styrofoam boards. These can be used as they are bought or moulded into exact copies of northern france during 1917.
Each airplane have its own Cockpit panel, a small panel with a rotating disc, that holds all stats and information about the Airplane during play.
Links for all airplanes available from Shapeways. Currently there is 66 different airplane models to choose from. Also links for other useful models, Decals etc.
Maybe you will find the answer to your question here.
If not, feel free to mail any question or feedback to : contact.icog@gmail.com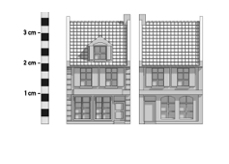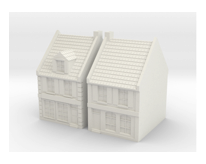 IN CLOUDS OF GLORY
A three dimensionel miniature air war game